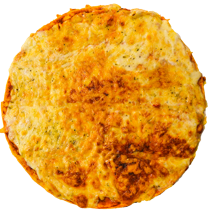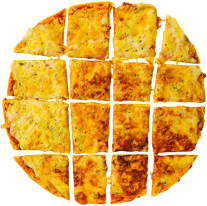 5 Cheese Pizza
 St. Louis Style 4 cheese blend topped with parmesan and herbs on a locally made thin crust with our famous sauce
Add to Cart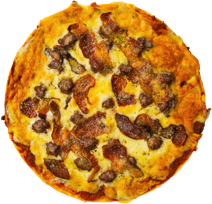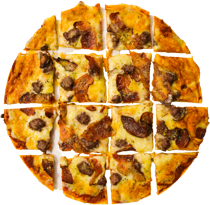 Cajun Pizza
Grilled chicken breast with fresh Italian sausage and strips of bacon on top of the famous TNG's hot sauce, loaded with cheese.
Add to Cart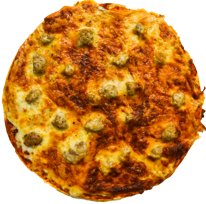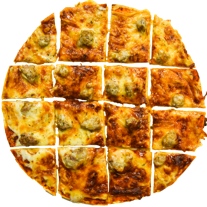 Fresh Sausage Pizza
The only frozen pizza with real fresh Italian sausage, made on the hill in St. Louis and hand pinched onto each pizza. This sausage is raw and needs to be fully cooked.
Add to Cart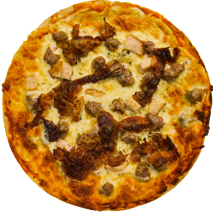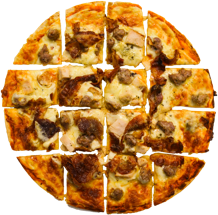 Tim's Special
The most famous TNG's pizza for 30 years, the Tim's has over 1/2 pound of meat on it! Under the cheese it's loaded with pepperoni and fresh hamburger then topped with smoked bacon. The hamburger is raw and must be fully cooked.
Add to Cart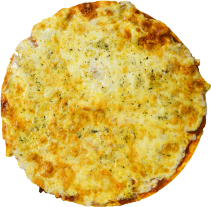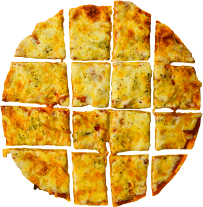 Pepperoni Pizza
Same as the cheese but loaded with the highest quality pepperoni, oh yeah, it's under the cheese so all the good flavor mixes with the sauce
Add to Cart